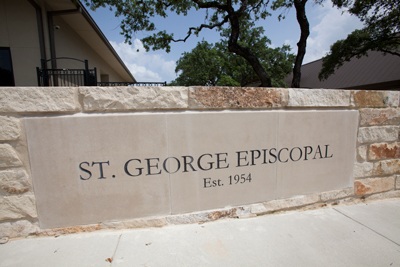 St. George Jr. and Sr. Kindergarten assessments are scheduled to take place January 23-26, 2017. Early scheduling will begin December 7, 2016. Applications must be on file in order to attend. Applicants will be evaluated for age appropriate developmental readiness including emotional growth, good behavior and social skills.
Applicants should be the following age by September 1, 2017:
Jr. Kindergarten: Age 4
Sr. Kindergarten: Age 5
If you have any questions about the application process, please call the Office of Admission at (210) 342-4263 or complete the admission's Application here. 
Applicants in grades 1-8 will visit the campus individually beginning in February 2017.