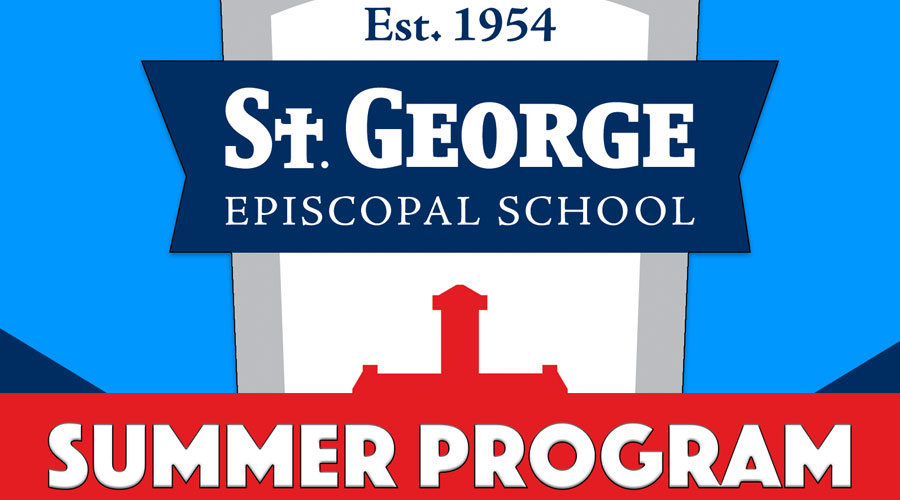 Download the Summer 2019 Brochure
TO REGISTER FOR CAMPS: Contact Jessica Leibowitz at jleibowitz@saintgeorgeschool.org
Camp registrations are processed online. Registration will open Friday, March 8th at 3:00 PM and will remain open until classes are filled. There will be a non-refundable $30 registration fee per student.
Tuition
Camp tuition is refundable for cancellations made before May 15. In the event that a camp does not make sufficient enrollment, SGES will work to place the camper into an acceptable alternative camp. If placement is not possible, a full refund will be issued. We are unable to prorate or discount tuition due to camper absence.
Extended Care/ Lunch Bunch
Morning care will be available from 8:00 AM to 9:00 AM. Campers should be dropped off in the GYM each morning and will be taken to their camps at 9:00 AM. Lunch Bunch is offered each day from 12:00-1:00 PM. Campers need to bring their own lunch and drink unless provided by the camp. 
Camp Sessions
Morning camp sessions are from 9:00 AM- 12:00 PM. Afternoon sessions are from 1:00 PM – 4:00 PM. Parents will drop campers off and pick them up at the GYM. Campers should be dropped off no earlier than 10 minutes prior to session start time. There will be a late fee of $1 per minute charged for students who are picked up more than 10 minutes past the end of their camp session. 
Security
St. George will provide standard campus security during the camp day. However, it is the parent's responsibility to make sure each child arrives to their camp and is picked up from their camp every day (unless enrolled in morning care and/or lunch bunch).
Contact
Feel free to email Jessica Leibowitz at jleibowitz@saintgeorgeschool.org with any questions.