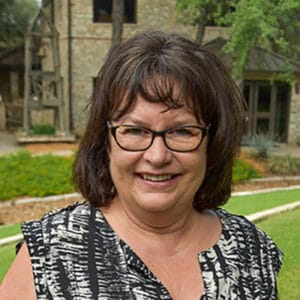 Education:
West Texas A&M
Masters of Education, 2009
Masters of Education in Curriculum and Instruction, 2004
Bachelors of Science in Elementary Education and Interdisciplinary Studies, 1995
Year Appointed:
2005
Total Number of Years in Education:
24
Why St. George?
"I chose St. George because it provided the opportunity for me to develop a middle-school math program that best prepares students for high school. It provides an environment of positive learning and allows students to grow both academically and personally. In addition, St. George allows for a curriculum program that enriches and serves a variety of learning styles.
The decision was easy when accepting my position. St. George provides a community and faith based program that not only strengthens the mind, but also the body and the soul. I thrive on the sense of TEAM that is in each and every step of being part of the SGES community."