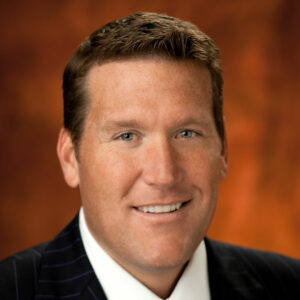 Antonian College Preparatory High School, 1991
Trinity University, 1995
B.S. Finance
Real Estate Magnate and Community Leader
Father to three St. George alum – Abigail, Annie, and Hailey Lynd.
Michael is CEO of Kairoi Residential. He has conducted over $4B of real estate investment composed of thousands of multifamily properties acquired and/or developed during his career. Michael's development company has won two national awards in recognition for high rise multifamily property of the year.
Michael's  accomplishments include:
Advisory Board Member of both Bank of San Antonio and Bank of Austin, Chairman
of The Alamo Regional Mobility Authority as appointed by Governer Greg Abbott.
Michael, along with his businesses, have been a strategic supporter of the Brighton Center (an organization that focuses on assisting children with disabilities and their families), Transplants for Children, and Catholic Charities.
"St. George was a nurturing and well rounded environment that promoted happiness, challenge, and growth in every facet of life. My childhood was filled with wonderful memories, and St. George provided the platform and environment that allowed me to flourish."