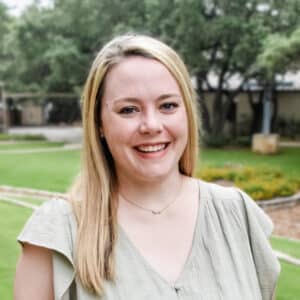 Director of Community Engagement
Education:
Pepperdine University
Bachelor of Arts in Economics
Year Appointed:
2023
Why St. George?
As an alumna, St. George holds a special place in my heart because it played a significant role in shaping my own educational and spiritual journey. I have a deep-rooted joy and love for the school's community and its commitment to fostering children's growth. I am privileged to contribute to its mission with a team who shares the same passion of cultivating a supportive and authentically encouraging environment that sparks curiosity, critical thinking, and a lifelong love for learning.