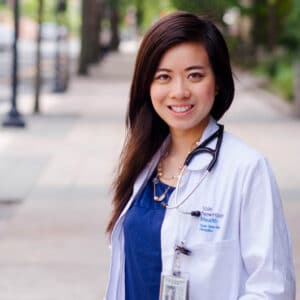 Antonian College Preparatory High School, 2008
Stanford University, 2012
B.S. Biology with HonorsB.A. Art PracticeGraduated with distinction (top 15%)
Stanford, Yale, MD and nationally recognized food blogger.
Natalie went to Stanford University where she graduated with a dual degree in Biology and Art with honors and distinction. She received an arts grant for her work focusing on children's illustration. After Stanford, she then went to Baylor College of Medicine for her M.D. degree. She is currently at Yale School of Medicine/ Yale New Haven Hospital for her Internal Medicine Residency. Afterwards she will pursue a fellowship in hematology/oncology and hopes to work in academic research.
She currently lives in the Northeast with her husband and enjoys photography, art, baking/foodblogging, and traveling. She has a foodblog called Obsessive Cooking Disorder www.obsessivecooking.com which has been featured in Huffington Post, Women's Health, Fitness Magazine, BuzzFeed, MSN.
"I've made lifelong best friends (it's been 20+ years now and still going strong) and my amazing teachers taught me I could do anything and dream big. St. George has some of my fondest memories growing up and it holds a special place in my heart."